Duck Classic, an annual event supporting the NEA Baptist Charitable Foundation. This two day event starts with a charity dinner, raffles and live and silent auction. Banquet-Doors Open 5pm.
Grand Classic Raffle
Drawing at Duck Classic Banquet
Friday, December 10, 2021. Need not be present to win.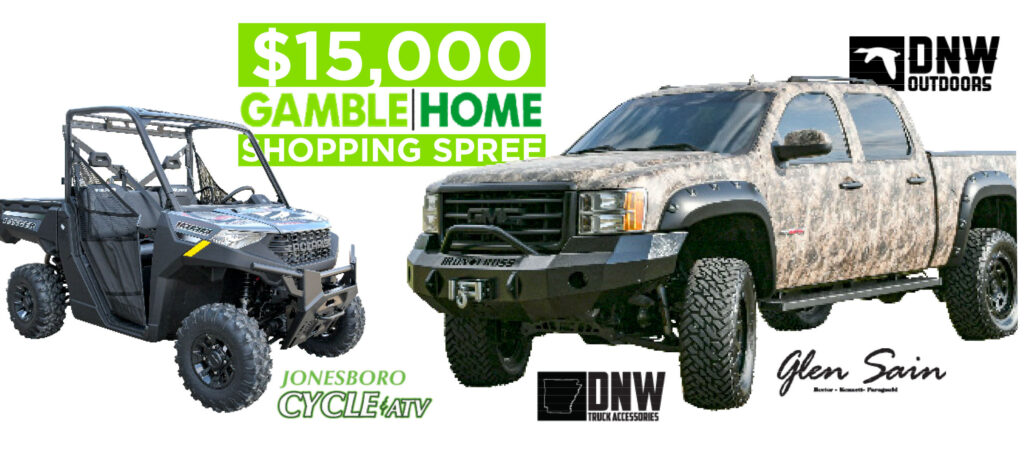 $100 per ticket to win one of the following:
1st, 2nd, 3rd ticket drawn* Duck Truck or Polaris Ranger or Furniture Shopping Spree 4th ticket – CZ 12-Gauge 5th ticket – Franchi Affinity 20-Gauge
Only 750 Tickets will be sold!
---
Duck Classic Banquet
The 19th annual Duck Classic kicks off with NEA's most anticipated event of the year – The Duck Classic Banquet! The banquet – complete with great food, raffles and both silent and live auctions – will be held Friday evening, December 10th, at First National Bank Arena on the campus of Arkansas State University.
---
Duck Classic Hunt
Your entry fee includes a 4-Person Hunt team, Reserved table for 8 at the Duck Classic Banquet, 8 Coot Cups, 8 Grand Classic Raffle Tickets, a Duck Classic gift for each hunter, and Priority Registration for 2022.